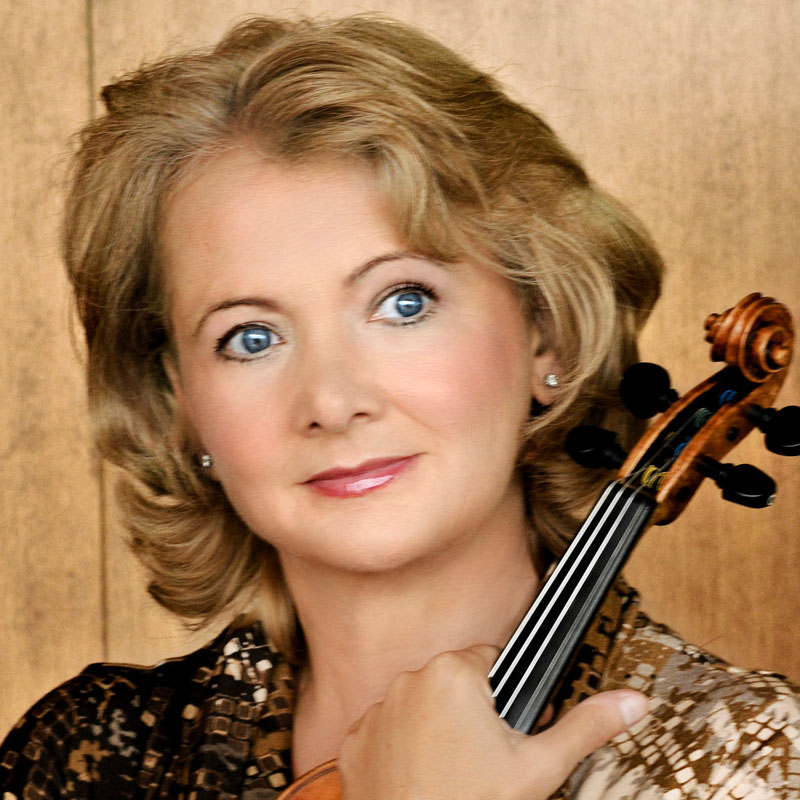 Univ. Prof. PD. Mag. Elisabeth Kropfitsch
The violinist Elisabeth Kropfitsch has been giving concerts in the world's leading music centers for decades. She has a vast repertoire range from solo violin concertos as well as the main solo compositions until the complete chamber music repertoire. Her unique way of playing the violin continues Wolfgang Schneiderhan's school, her final exam ( diploma) at "Hochschule für Musik und darstellende Kunst Wien" she passed with distinction.
In connection with various first prizes in national and international competitions the number of concerts steadily increased: Her international career took off starting from Konzerthaus and Musikverein in Vienna, and she further performed in Paris, Salzburg, Milano, Palermo, Jerusalem, Philharmonie in Berlin, Rome, Basel, Tel Aviv, Barcelona, Purcell, Wigmore Hall in London, Warschau and Carnegie Recital Hall, Lincoln Center New York, Seoul Art Center, Nagoya…as a soloist with numerous orchestras and also as the primaria of the "Jess-Trio-Wien"(together with her brothers Johannes and Stefan). She performed in own TV-series "Elisabeth Kropfitsch plays Fritz Kreisler" which were proadcasted in ORF and BBC. She recorded numerous CDs with EMI, Gramola, Hungaroton and Sony classical.
Her violin is the famouse "Del Gesu" built by Jean Baptiste Vuillaume in 1835.
From 1. October 2011 she is teaching as a professor at the University for Music and performing Arts Vienna and now she is head oft he violin-section oft he string department at this institution.