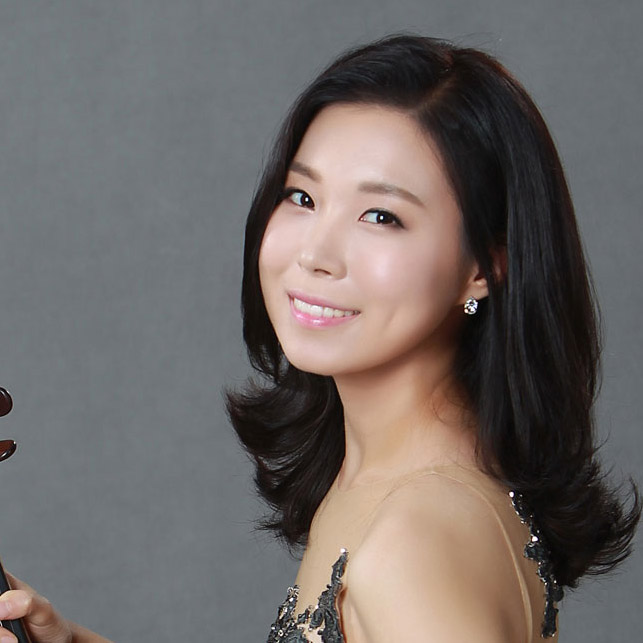 Sania Cheong started to play the violin at the age of 6. Since then she has dedicated herself to becoming a professional violinist.
She won many awards in various national competitions including; Kookmin daily newspaper, Eumyeon, Music Journal and Strad. Of particular note were her outstanding performances in the Hanseo University Competition and in the Brahms Competition in which she won first Prize.
At the age of 10, Ms. Cheong played the Mendelssohn Concerto with the Prime Philharmonic Orchestra, demonstrating her remarkable talent and musicality at a young age. As a result of her success in numerous competitions, she has played with orchestras such as the Seoul Philharmonic Orchestra, Korean American Youth Orchestra, State Symphony Orchestra of St.Petersburg, North Czech Philharmonic Orchestra, Budapest Symphony Orchestra MAV, Pskov Philharmonic Orchestra Russia, Kharkov Philharmonic orchestra, Rome Symphony Orchestra, Nürnberg Symphony orchestra of Germany in various world renowned concert venues, such as Smetana hall, Rudolfinum in Prague, Hercules hall in Munich, Philharmonie in Berlin and Goldensaal in Musikverein in Vienna.
Ms. Cheong has taken part in several international music festivals, including Leipzig Music Festival, France Pontlevoy Festival, Beethoven Festival in Teplice and the 1st, 2nd Great Mountains Music Festival where she was recognized as a superior player. In the Nagoya Music Festival in Japan, she was awarded a prize in the competition.
In February 2010, Cheong, including the Italian pianist Mr. Marco Schiavo and the great cellist Mischa Maisky were invited by Nuernberg Symphony Orchestra to play the Beethoven Triple concerto. In July 16, 2011, she was invited to play the Concerto again with cellist Mischa Maisky and his daughter Lily Maisky with Prague Radio Symphony Orchestra at the Cesky Krumlov International Music Festival. They also performed the Brahms Double Concerto which was filmed by Czech national broadcast and released on live DVD.
On the 11th of May 2014, Sania performed Vivaldi´s Four Seasons with Kalisto Ensemble in Novomatic Forum, Vienna, consisting of members from the Vienna Philharmonic orchestra.
Ms. Cheong has completed her master degree at the University of Music and Performing Arts Vienna and continued her study in Moscow with Sergey Kravechenko at Tchaikovsky Conservatory. From October 2016 she teaches at University for Music and Performing Art in Vienna.
Alongside her career in education and as a concert violinist, her talent for management has driven her since 2018. As a result of it, she is working as a director of the Internationales Musikfestival Zell am See, which will take place in September in Austria and has special guest/conductor Maxim Vengerov.